Pen & Wash Workshops
I regularly hold WORKSHOPS and DEMONSTRATIONS for Pen & Wash watercolour and sketching.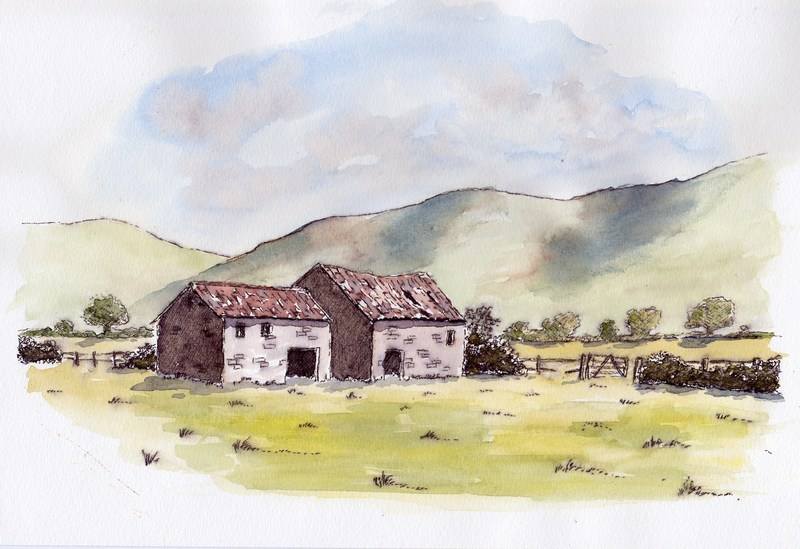 With this form of art it is quite easy to create fabulous pictures in a very short time.This makes it ideal for indoor and outdoor work, such as when you visit places of interest, days out and when you're on holiday.
One of the things I like about Pen & Wash is that you don't need a suitcase full of art material. (I generally take a pencil, a pen, a sketch book and a small box of paints).
The workshops I hold are small, so I can give proper help and guidance wherever and whenever it's needed. For workshops, I prefer working with around 12 people, (though this grows to around 20 or so when I am booked for an Art Group or Club). Demonstrations can be for around 25 people.
I also hold One to One Days (or Two to One) at my studio, where I spend the time working closely with just one person, (or two), and I will cover virtually any aspect of Pen & Wash. These days are particularly useful for people who are relatively new to Pen & Wash, or where someone has a 'problem area' which they'd like me to help them with.
Pen & Wash can be as simple or as complex as you wish, which again, makes it very
'user friendly'
for people of all abilities, from absolute beginners to very accomplished artists.
The One to One Days, and the Workshops can be All-Day, Half-Day, or Evening sessions. Demonstrations are usually 2 - 3 hours.
ART GROUPS - PLEASE CONTACT ME DIRECT FOR A GROUP PRICE.
I love holding these One to One Days and Workshop Days - it's great to help people 'progress' and they're good fun too!